So this really cool new cafe just opened up in Dubai. Its this ice restaurant called 'Chillout' almost everything is sculpted out of ice. You sit on ice, eat on ice, eat and drink in ice plates and glasses.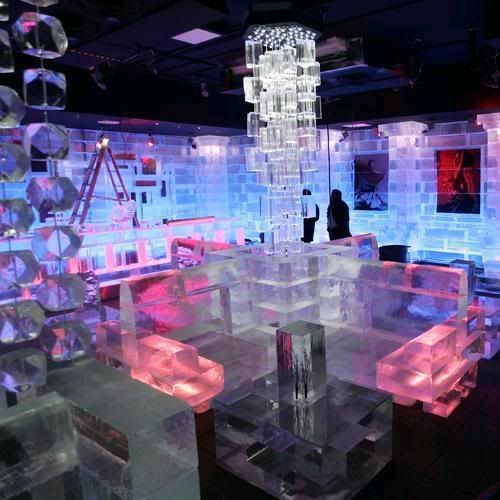 A Dh9 million (US $2.45 million) investment, the restaurant is Dubai-based Sharaf Group's enterprise while technical inputs came from Canada-based Iceculture Inc, who are credited with building ice lounges around the world, informed a spokesperson for Sharaf Group
read on...
Also, this really cool video I found on Yahoo!
My mom used to tell me about imagination, that if you wanted, you could imagine an elephant walking through the eye of a needle and when I saw this, I knew I had to show it to her and share it with everyone else too lol!
click here to watch!
Apart from that- theres nothing really new. I watched Shrek 3. very cute but not worth the dhs30 :S
Just created a new photoblog:
Plog-O-skoon